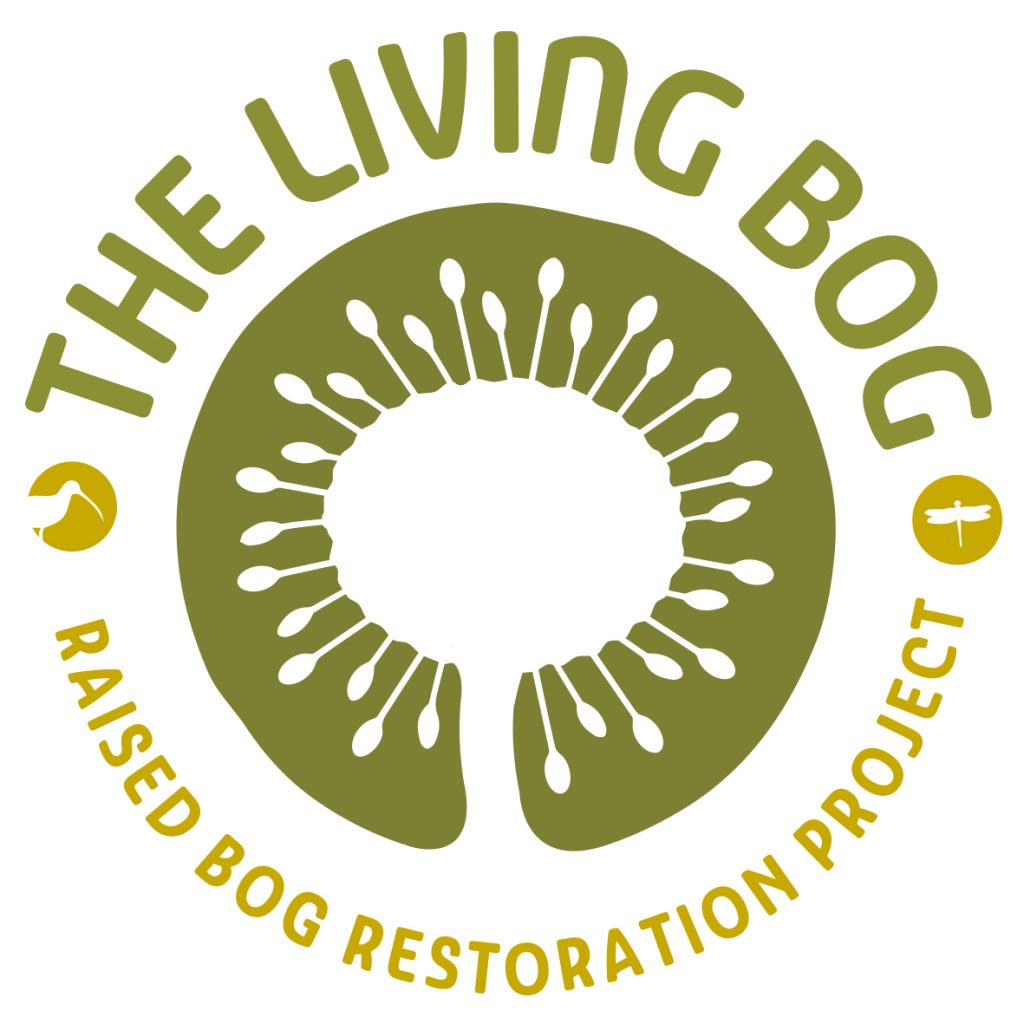 Welcome to the largest raised bog restoration project ever undertaken in the state. The Living Bog – Raised Bog Restoration Project (LIFE14 NAT/IE/000032) is currently underway at 12 bogs across 7 counties, thanks to EU LIFE Nature & Biodiversity funding and further assistance from the Dept of Arts, Heritage, Regional, Rural and Gaeltacht Affairs. We are restoring Active Raised Bog in Ireland's SAC Network between 2016 – 2020.
'The Living Bog' project will improve over 2,600 hectares of important raised bog habitat over the next five years, bringing back a habitat which supports hundreds of plants and species, and many of Ireland's rarest animals, birds and insects.
Raised bogs are invaluable wetland habitats that have been continually declining as a result of human activities. Dating back over 10,000 years they once formed extensive wetland complexes over much of the central lowlands of Ireland covering an estimated 350,000 hectares of land. Over millennia, they were intricately linked with Irish culture and tradition, but the mechanisation of turf-cutting, the demand for peat by the horticultural sector and the use of peat as a fuel for electricity generation accelerated peatland reclamation in Ireland to such a level that all raised bogs in the country were affected by drainage, to some degree, with many irreversibly and mortally wounded. What remained was damaged, punctured, drained and drying out. No bog was unaffected by slean or machine.
A realisation of the need to conserve our peatlands developed at pace in the late 1970's – too late to save many of Ireland's great raised bogs – but in time to save some of the wounded remainders. Offaly Bogs Clara, Raheenmore and Mongan were the catalysts, with studies turning to actions.
The raised bogs the NPWS, other state agencies, NGO's, individuals, groups, land-owners and organisations played a role in saving are among the finest examples of natural active raised bog habitat in the world. Such is their importance, 53 of these raised bogs have been selected and designated under the EU Habitats Directive as SAC's (Special Areas of Conservation) and Natura 2000 sites.
Often referred to as Ireland's rain forest, these living bogs are of great importance for biodiversity, flood control and the control of carbon emissions. It is estimated that although bogs and peatlands cover just 3% of the world's total surface, they store 30% of the soil's carbon and twice as much carbon as all the forests in the world.
UNDER PRESSURE
The conservation status of bogs has been under increasing pressure due to various land use activities – most notably turf cutting/harvesting and associated drainage. It is estimated that there has been a 99% loss of the original area of actively growing raised bogs; while only about 1,650ha of the remaining 'intact' high bog can now be classified as living, 'Active Raised Bog'.
So, the need to reverse this decline and improve the conservation status of active raised bogs is urgent, and in 2014 this led to an allocation of €5.4 million of funding under the EU's LIFE programme (which supports nature conservation and climate action projects across the EU).
The ultimate objective of the raised bog LIFE project is to effectively increase the area for Active Raised Bog and the national habitat area on 12 of the 53 SAC's through a variety of restoration measures. The scope of the project is huge. Over 200 km of peat harvest associated drainage will be blocked on high and cutover bog areas using 15,000 peat dams and almost a 1000 plastic dams to raise water levels and rewet the bogs. Improvements to interfaces, infilling of drains, removal of certain flora, fencing and walkway improvements, fire plans and amenity provision form just a small part of the overall restoration plan.
Restoration of active raised bogs is an ambitious, complex enterprise, re-creating the hydrological and ecological conditions under which superabsorbent sphagnum moss habitats will form new peat.
Restoration work will improve a total of 2,649 ha of raised bog habitat – the equivalent of almost 7,000 Croke Parks.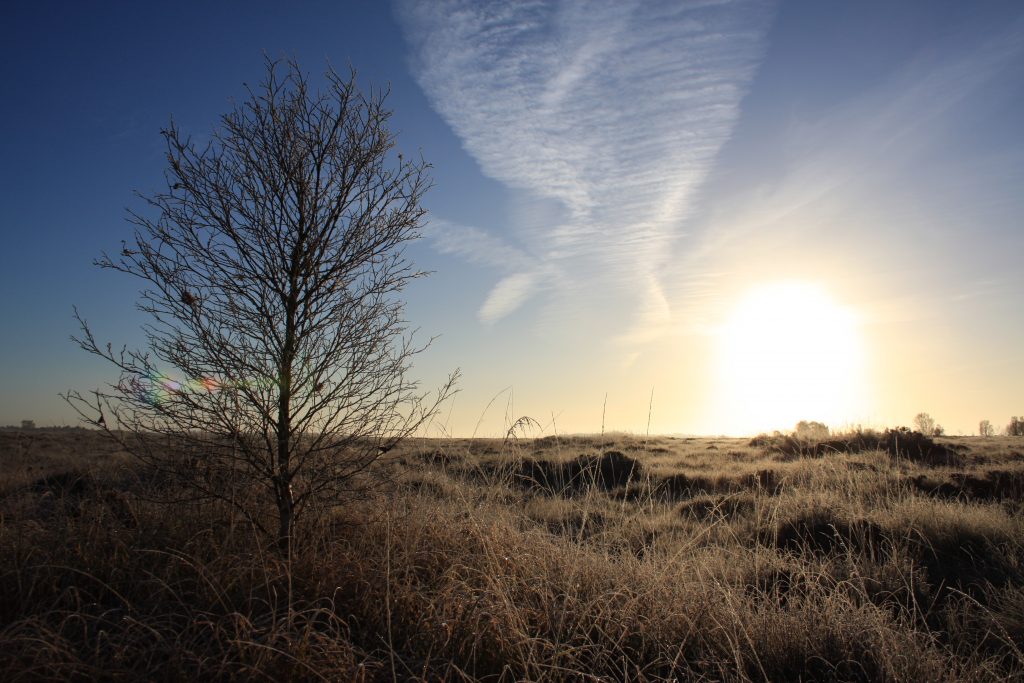 Aside from physical interventions, the project aims to secure local community co-operation, and foster a greater national understanding of the importance of Ireland's raised bogs and Europe's Natura 2000 Network through a variety of outreach and public awareness projects. With promotion of the sites during (and after) project work, it is hoped there will be a significant socio-economic spin-off for local communities as a result of this project. The amenity value of most of the sites is very favourable and although the bogs won't be used for fuel, they can still play a key role at the heart of local communities.
From its base in Mullingar, the five person LIFE project team are Jack McGauley, Project Manager; William Crowley, Ecologist; John Cody, Hydrologist; Ronan Casey, Public Awareness Manager; and Evelyn Slevin, Administrator.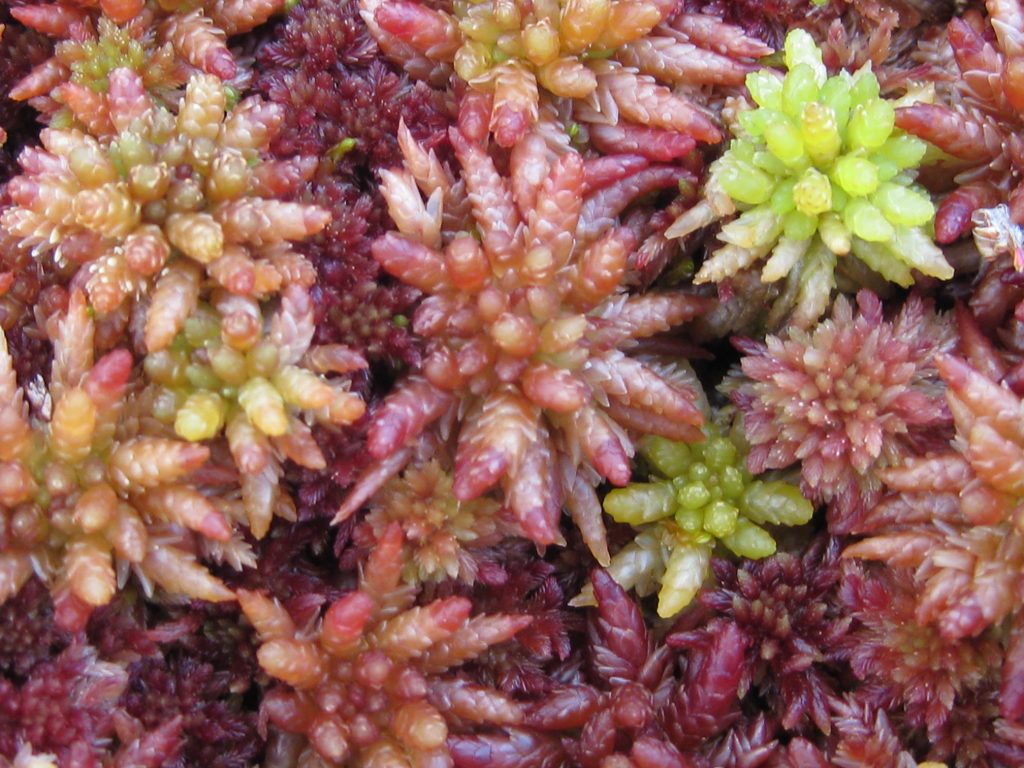 Given that Ireland's greenhouse gas emissions have been on the rise, it is worth noting that raised bogs are highly efficient carbon sinks. The Living Bog project will be developing new methods of monitoring carbon emissions over the next five years to contribute valuable information to this area.
The Living Bog project will also go some way towards protecting hundreds of native species which call raised bogs their home.
Raised Bogs are a haven for many bird species. The curlew has become the most endangered bird in Ireland, and it is estimated that 70% of the remaining 130 breeding pairs observed in 2016 nest on bogs. Similarly the shy Red Grouse is under threat, and its survival depends on good, wet bogs.
Our raised bogs are visited by many non-native birds, stopping over and re-fuelling. Their survival is dependent on adequate wetlands such as raised bogs.
Raised bogs are also home to a bewildering array of plant-life not found elsewhere. Specialist plants such as the carnivorous, fly-eating Drosera (Sundew) species whose tentacles trap insects then suck the life from them; or the bladderwort, which swallows insects into a watery prison cell, are not found on other habitats in Ireland. The bog-building Sphagnum mosses that are abundant in boglands do not reach such importance in any other habitat type. There are over two dozen Sphagnums at work on an Irish raised bog at any one time.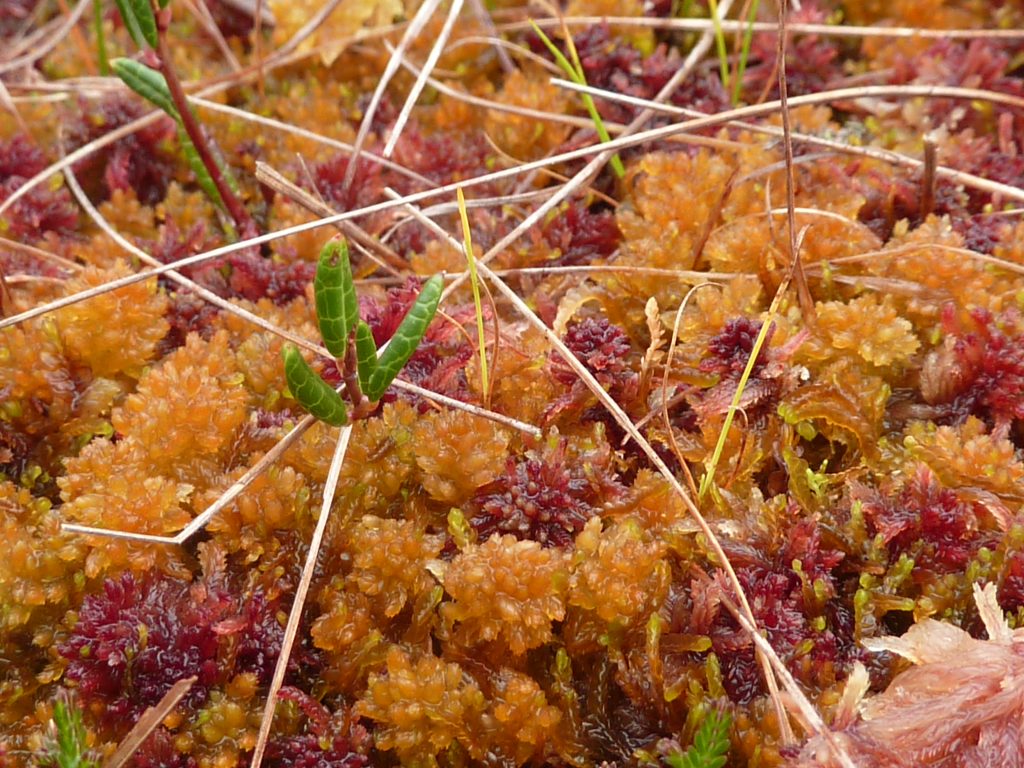 Rare invertebrates, amphibians and insects can also only flourish on an Irish raised bog with many insects totally unique to our project sites.
As an education and tourism resource, the near-natural eco-system that is a raised bog is without equal in Ireland. Youngsters from National School level right up to University will be encouraged to come to our sites to learn more about this unique landscape that has to be protected and restored. Projects will be encouraged as raised bogs play a role in all manner of environmental actions, from flooding alleviation to carbon storage.
Site-specific conservation objectives and restoration plans for the will form the basis for concrete conservation actions, and these will be published here soon. The LIFE team are currently ground-truthing their 12 sites, whilst engagement with stakeholders and communities has been underway for some time. Physical works on site are planned to commence in mid-to-late 2017.
For more information on the project, contact our office in Mullingar on 076 1002627 and 076 1002628.
Also keep an eye on our social media, our TWITTER and FACEBOOK pages are a hive of activity and chat, and well worth a follow/like.